Of course, there's a lot of bread, pav and cheese.
1.

Paneer sher sangam sandwich at H. Parmesha Fast Food Corner, Fort.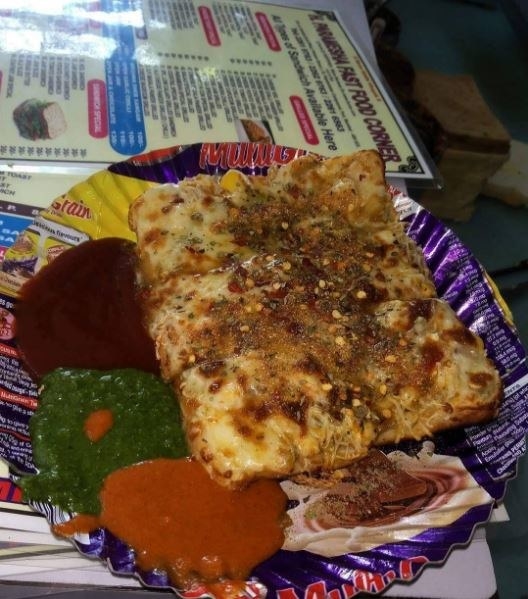 2.

Black chamcham masala pav at Maa Anjani, Borivali.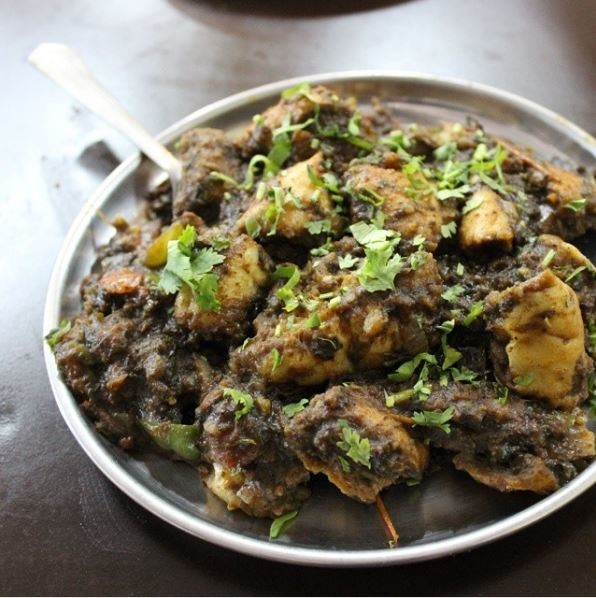 3.

Samosa and chhole at Guru Kripa, Sion.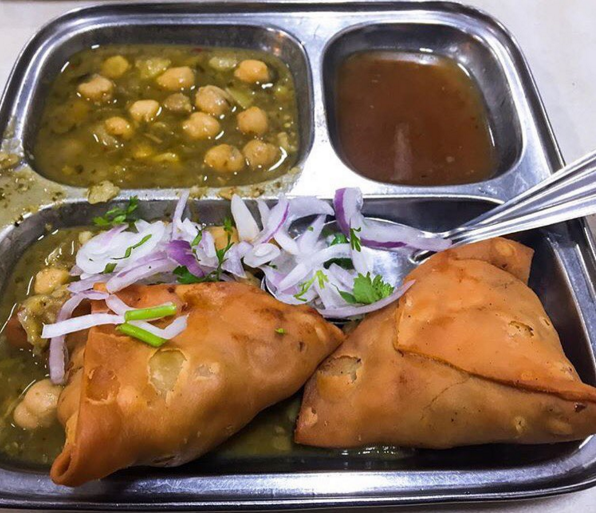 4.

Maggi fries at The J, Carter Road.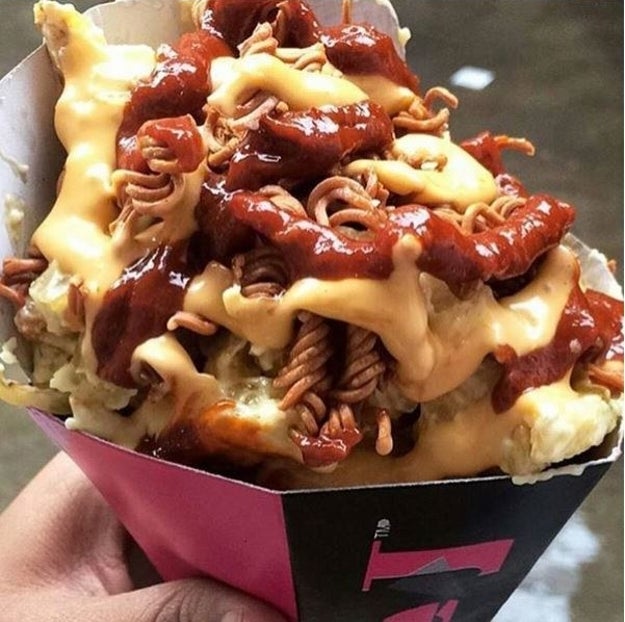 5.

Ulta pizza at Kemp's Corner.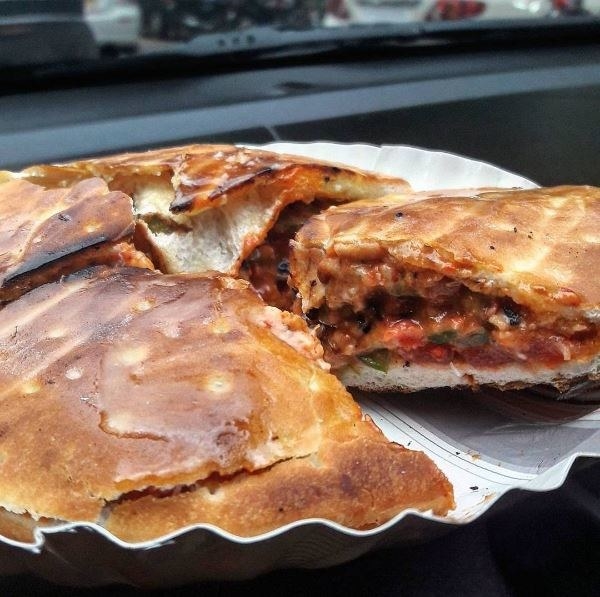 6.

Pizza punch (Pizza sev puri) at Shreeji Stall, Borivali.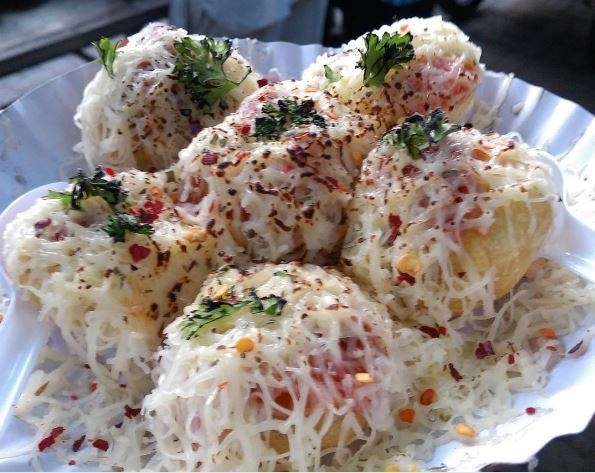 7.

Chocolate sandwich at Raju Sandwich, near H.R. College, Churchgate.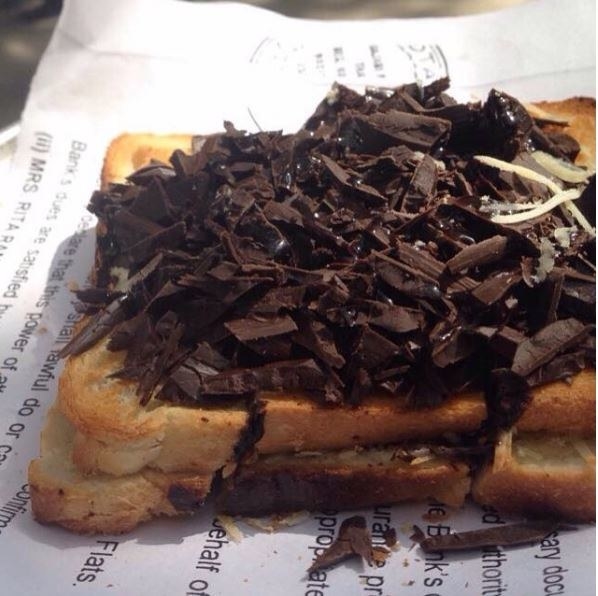 8.

Seekh kabab at Haji Tikka Corner, Byculla.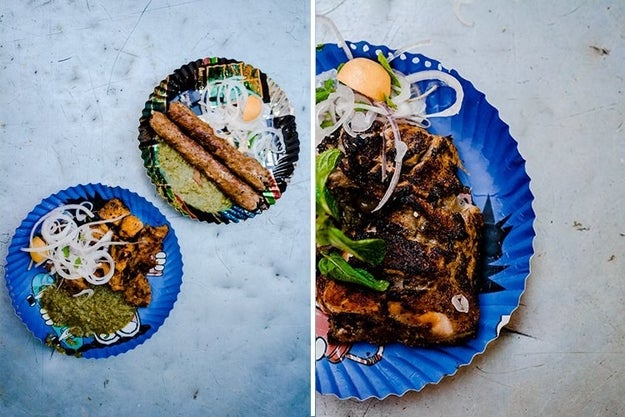 9.

Raj puri at Tiwari's, Juhu.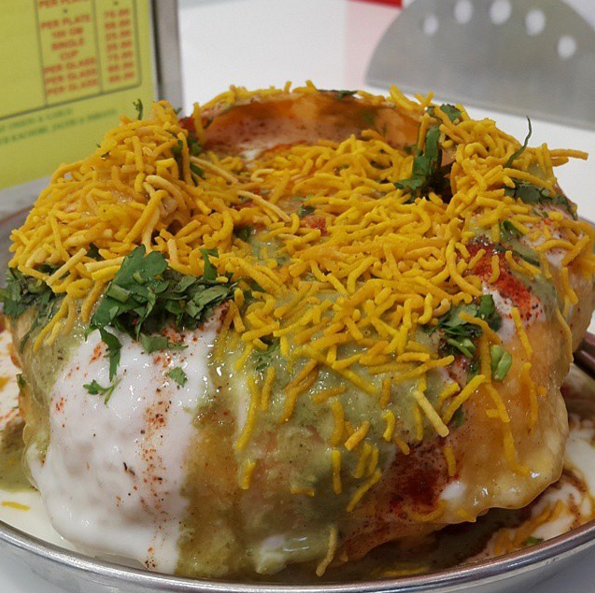 10.

Vada pav at Ashok Vada Pav, Dadar.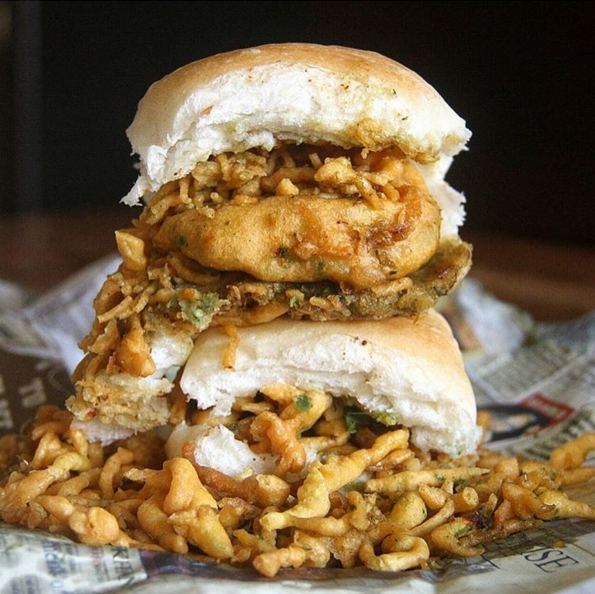 11.

Pasta sandwich at Dharma's Sandwich, Borivali East.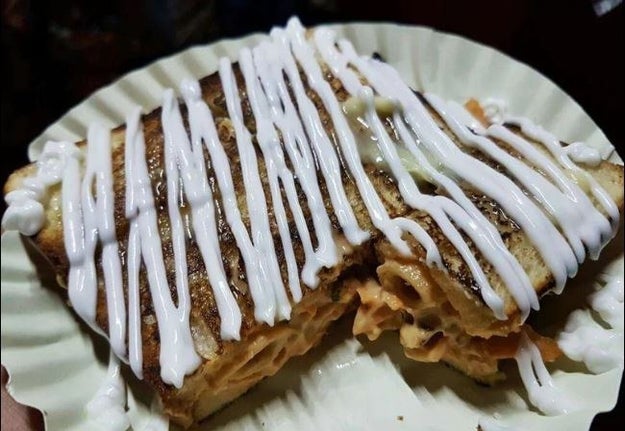 12.

Chinese bhel at Raju Chinese, Juhu.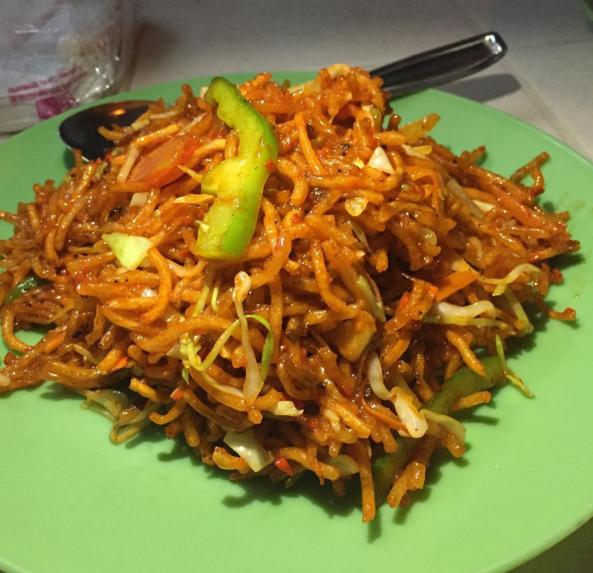 13.

Ice cream sandwich at K. Rustom Ice Cream, Churchgate.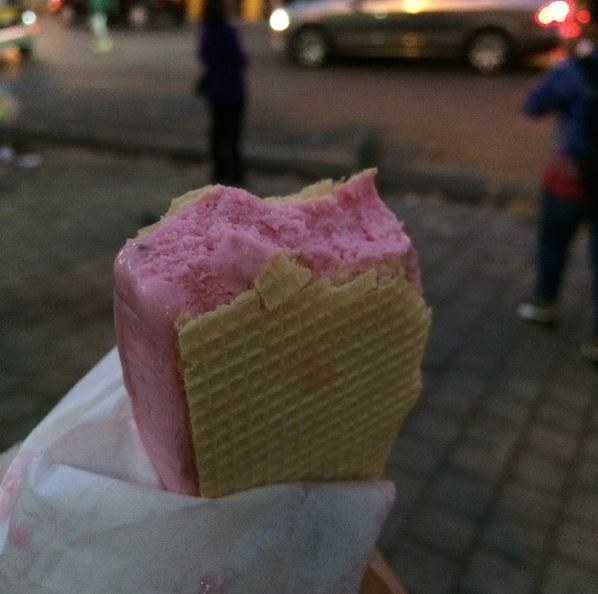 14.

Chicken vada pav and Beef kabab at Baba Shawarma and Kabab Corner, Mahim.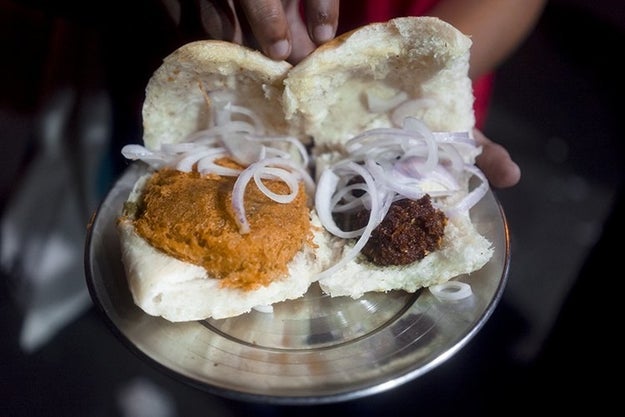 15.

Samosa sandwich at Nariman Point.
16.

Cheese burst dosa at Pure Milk Centre, Ghatkopar.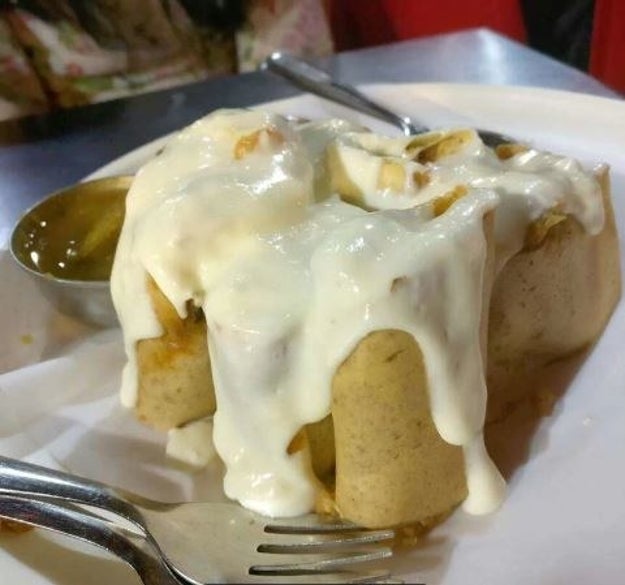 17.

Rollercoaster ice cream at Khau Galli, Ghatkopar.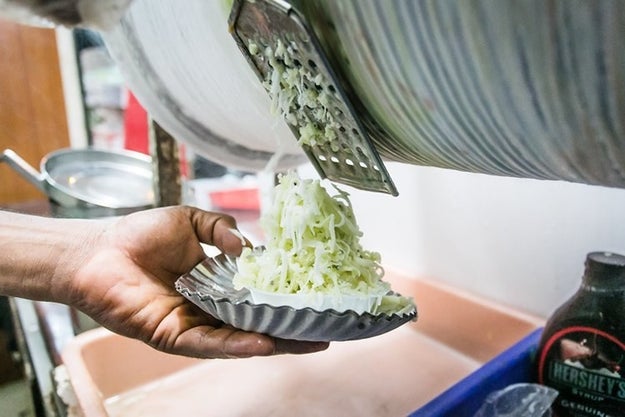 18.

Idli butter fry at South Corner, CST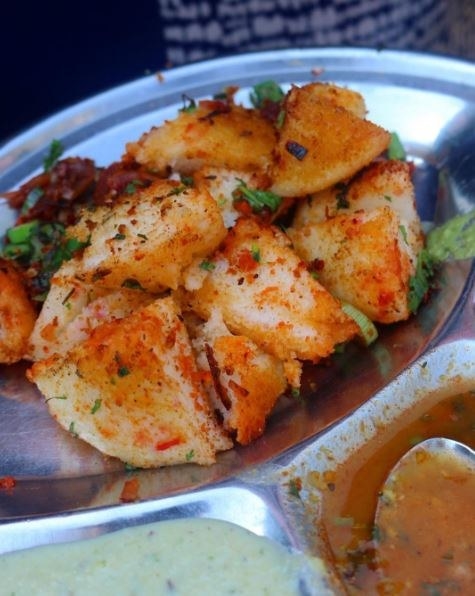 19.

Baida roti at Hot Seekh, Santacruz station.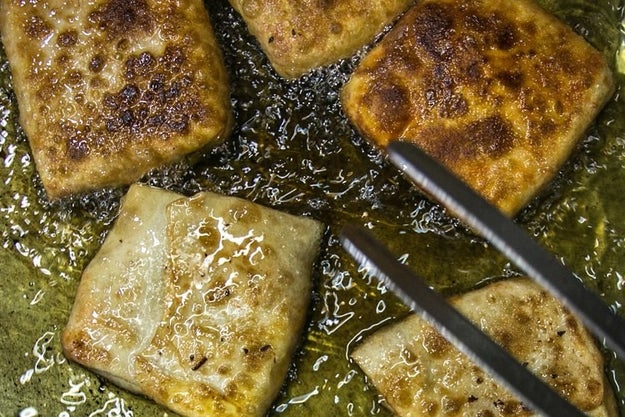 20.

Masala khichiya at Zaveri Bazaar.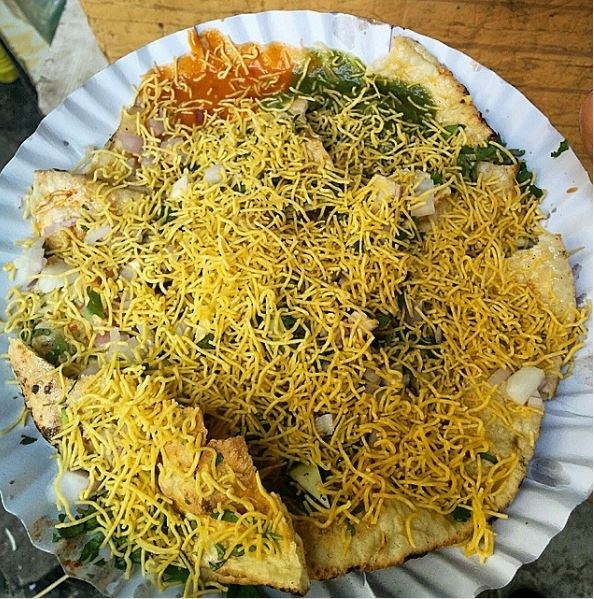 21.

Bun maska at any Iranian place in the city.
Your best bet would be to check out Kyani & Co. at Marine Lines and Merwan's at Grant Road.
22.

Shikari chicken at Jogeshwari.
23.

Chocolate dosa at Anand Stall, Juhu.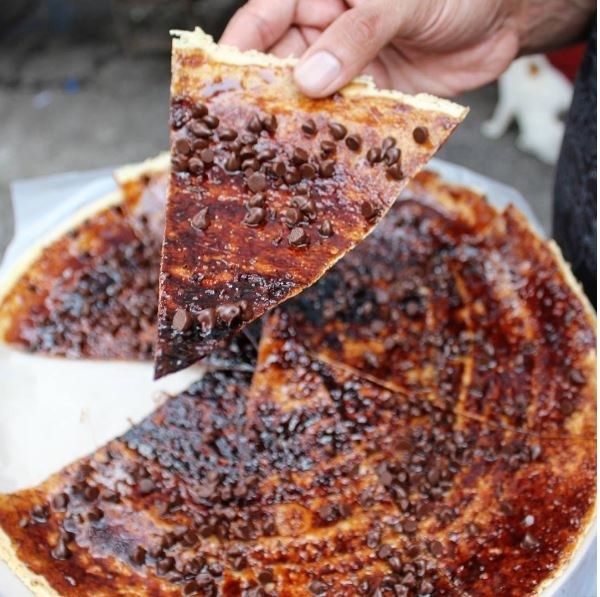 24.

Atom bomb bhel outside Gopi Birla Memorial School, Walkeshwar.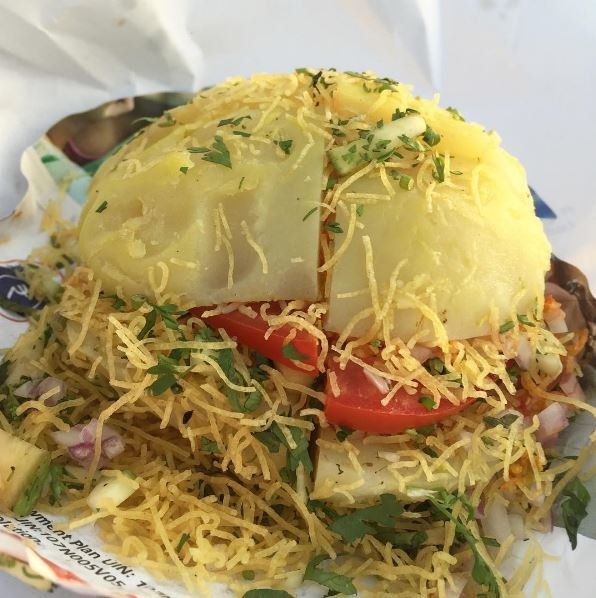 25.

Golden stuffed bhel sandwich at Sadguru Sandwich, Vile Parle.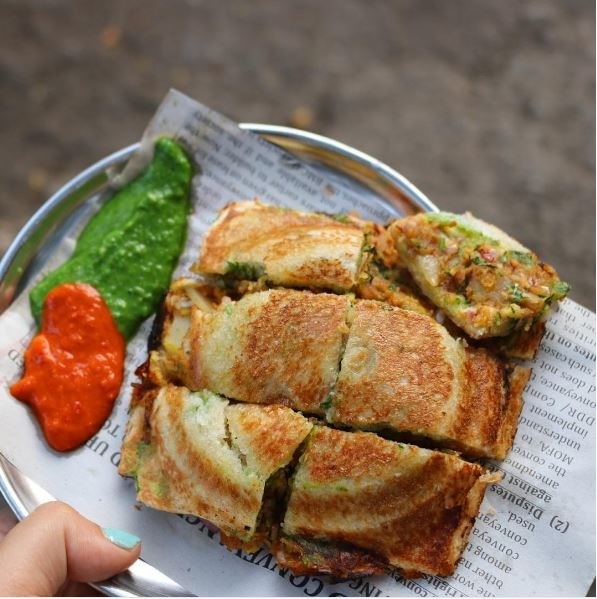 26.

French fries pizza at Café Chokolade, Borivali.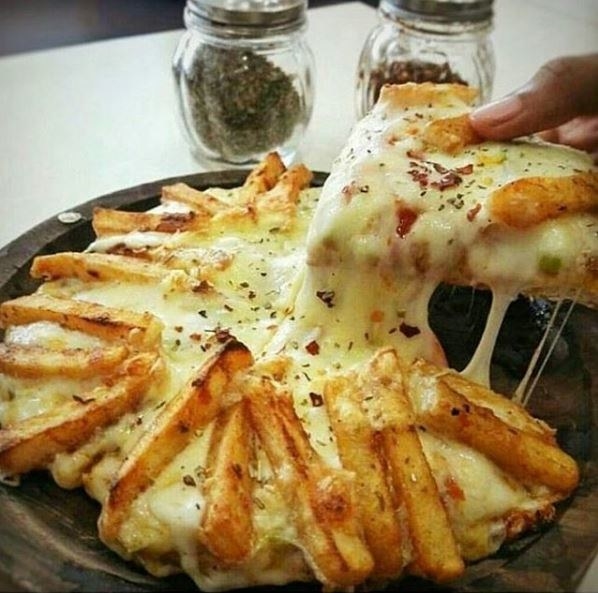 27.

Pav bhaji at Sardar Pav Bhaji, Tardeo.
28.

Puri bhaji at Pancham Puriwala, Fort.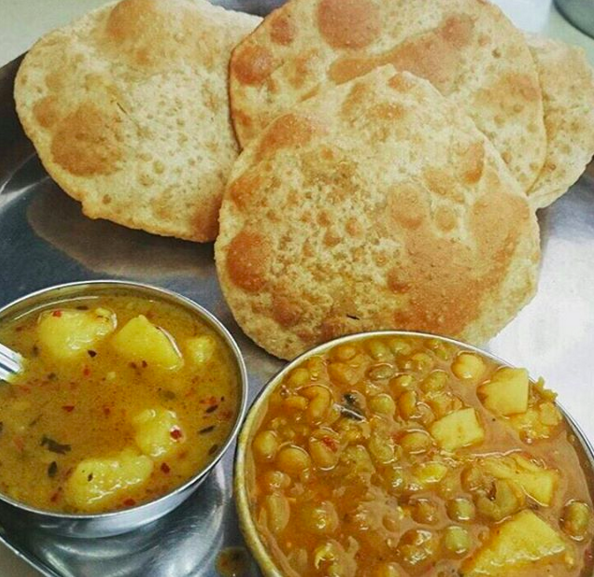 29.

Special falooda at Baba Falooda, Mahim.