Move over, Priya Varrier. The internet has found its new viral muse at a recent IPL match.
While Royal Challengers Bangalore (RCB) and Sunrisers Hyderabad (SRH) were battling it out yesterday on the pitch, a mystery RCB fan stole the show from the stands.
@imVkohli Please invite this girl for all the ipl matches next year…you never know lady luck😂😂😂😂@IPL @RCBTweets

#RCBvSRH pic.twitter.com/Wvo1cEfudw

— Cezane Syed (@Iamcezane) May 4, 2019
The girl's name is Deepika Ghose and she rapidly won several social media hearts just like RCB scored one of its few wins.
Indian Twitter right now :

"Kudi da pata karo kede pind di aa, kede sheher di aa" #RCBvSRH pic.twitter.com/cf0eX0sAgi

— Sagar (@sagarcasm) May 4, 2019
We're not sure how she was singled out by the cameraperson. But they sure have an eye for virality, it seems.
I want my mom to find me a girl exactly how IPL cameramans find girls in stadium crowd #deeghose #DeepikaGhose #RCBvSRH pic.twitter.com/LVEMsr89Dx

— maymayiator (@maymayiator) May 5, 2019
And Man of The Match Award Goes To The Camera Man 💐💐#RCBvSRH pic.twitter.com/ZX59NpYXbe

— M U M B A I ❤️ I N D I A N S (@mumbai_Fanpark) May 4, 2019
Her brief appearance helped her garner an insane following as she crossed 150k Instagram followers overnight.
Proudly wearing the #RCBgirl badge, Deepika is also a legit meme template, inspiring several memes all over social media.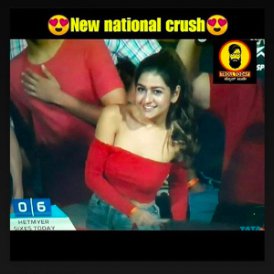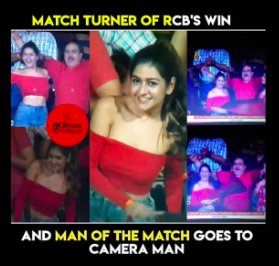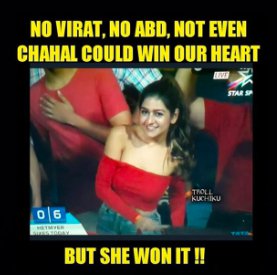 Thanks, IPL. For giving the nation another heartthrob other than Virat Kohli.